With miles of man-made and natural waterways that weave through the city, Fort Lauderdale's waterfront homes are mostly located on the Intracoastal Waterway as well the canals, rivers and lakes the connect to it. With that beautiful blend of land and water, these properties combine the charm of modern suburban-style neighborhoods with the tranquility of waterfront living.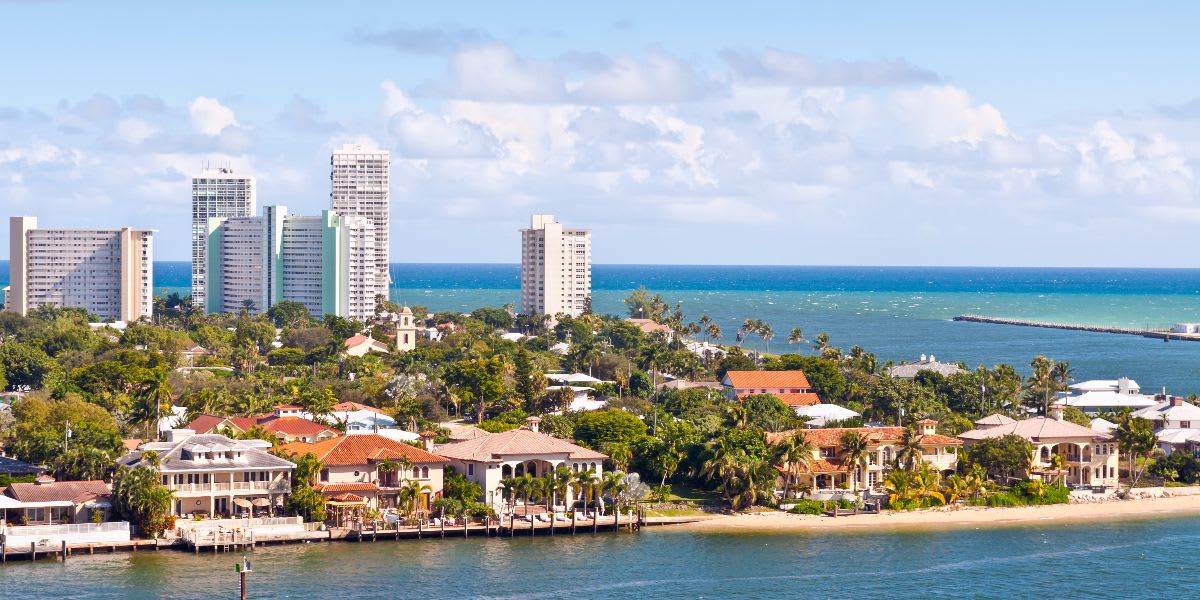 The Venice of America
During the 1920's, the booming progress in Broward County was evidenced by the rapid rise of hotels, bridges, courthouses, and emporiums. Homes were designed with a Mediterranean flair and mangroves were dredged to jumpstart the building of island neighborhoods in the eastern Fort Lauderdale area. And with 165 miles of waterway within city limits spanning 36 square miles, Fort Lauderdale rather seemed, like a slice of Venice in Florida. New York City investor J.C. Turner then uttered the words that would solidify the city's identity: "Lauderdale should be called the Venice of America."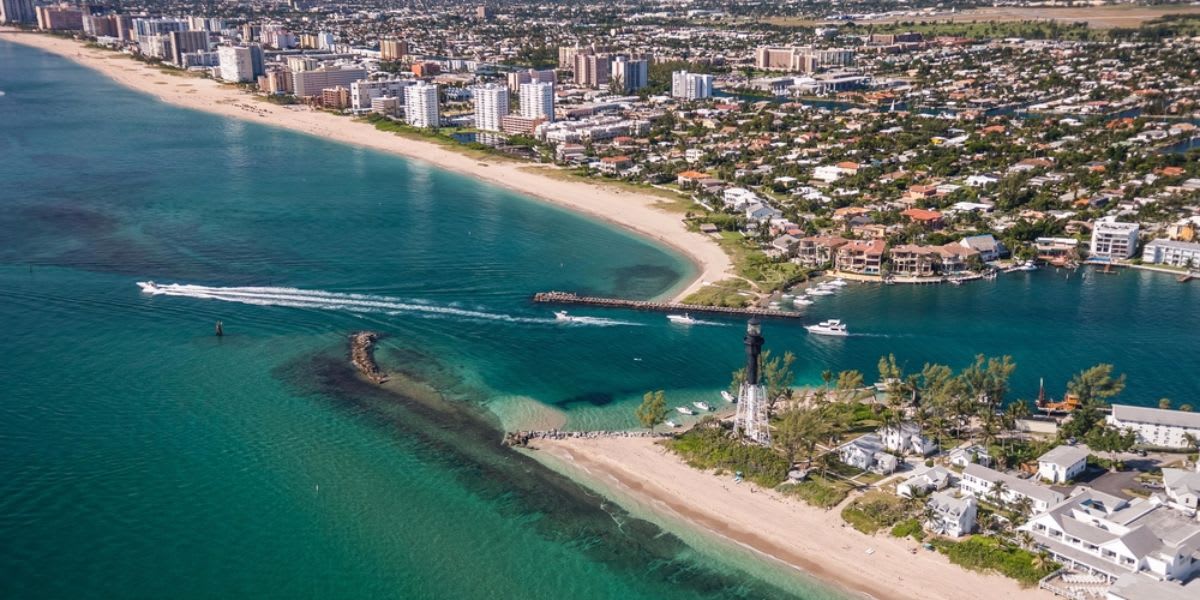 Waterfront Neighborhoods
Waterfront real estate in Fort Lauderdale includes single-family homes and condos that are either Intracoastal front, canal front, river front or direct oceanfront. Most waterfront homes in Fort Lauderdale are located on canals with ocean access. Waterways are arranged so that ocean access canals lead to the Intracoastal Waterway, which leads to the Atlantic Ocean. The New River which runs through Fort Lauderdale also leads to the Intracoastal Waterway and the Atlantic Ocean – all contributing to a spectacularly designed coastal city that is blessed with stunning stretches of water lined with palm trees.
Waterfront neighborhoods in Fort Lauderdale include: Las Olas, Rio Vista, Bay Colony, Bermuda Riviera, Citrus Isles, Colee Hammock, Coral Ridge & Coral Ridge Country Club, Dolphin Isles, Harbor Beach, Idlewyld, Imperial Point, Poinsettia Heights & Lake Ridge, Riverland & Riverland Woods, Sunrise Intracoastal, The Landings and Victoria Park.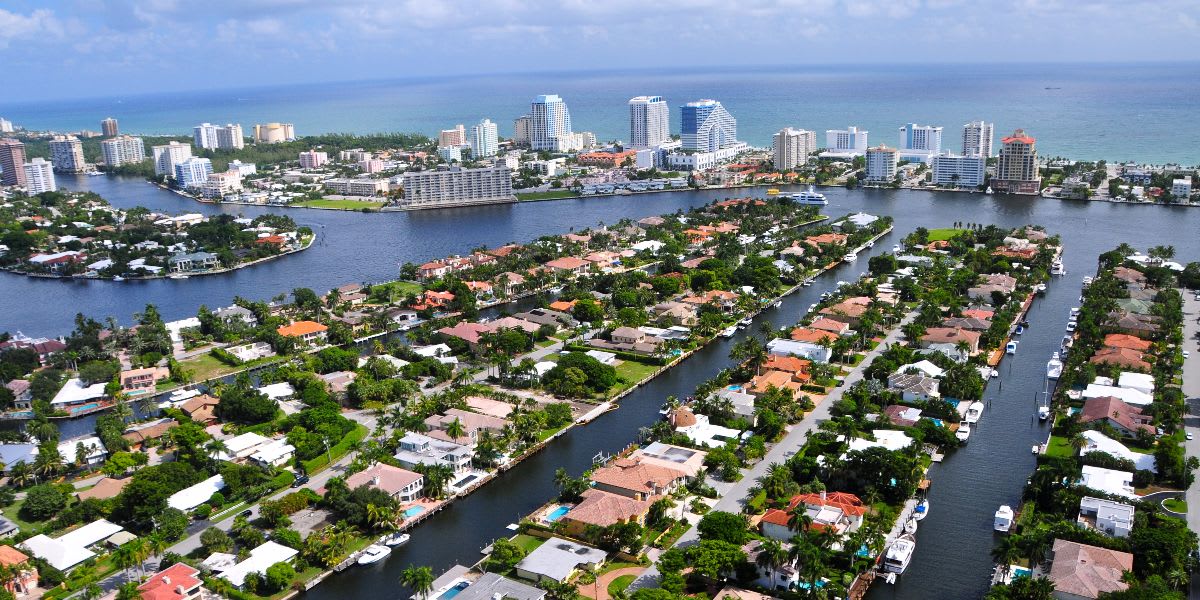 Considerations When Buying a Waterfront Home
Purchasing the best waterfront property will take time and plenty of careful consideration. If you're in the market for a waterfront condo or house, here are factors you'll need to consider:
Water Depth – Fort Lauderdale is also known as the "Mega Yacht Capital of the World." Waterfront homes, therefore, offer dockage for boats of various types and sizes. So if you own a boat or are about to purchase one, consider the canal water depths that lead to and from the property you are considering.
Fixed Bridges – Some waterfront homes are located on canals with fixed bridge restricted access to the Intracoastal Waterway. For these areas, consider the height of your vessel and the clearance height of the fixed bridge(s) at high tide.
Width, Linear Feet of Waterfront, Distance to Open Ocean – Canal widths vary greatly and typically, the width of your boat plus your dock cannot exceed ⅓ the total width of the canal. Also, different neighborhoods have different restrictions on how close to the edge of your property line your boat can be docked, which in turn may impact the size of boat you are able to keep at your property. And if you're planning on heading into the Atlantic Ocean on a regular basis, know the home's distance to the open ocean and how long it will take to reach the nearest inlet.
Existing Dockage and Seawall – To avoid inconveniences and unnecessary expenses, check if the existing dockage and seawall meet your needs, or it they require repair. Verify if changes and upgrades can be made.
Views – One of the best perks of owning a waterfront home is the amazing views that come with it – so make sure you like what you see when purchasing a home. Also, don't assume that you can always cut off trees and bushes to enhance your view. Local rules will apply and may prohibit you from thinning trees in the area.