Awards and Recognitions
NRT, the nation's largest residential real estate brokerage company, recently recognized luxury real estate agent, Tim Elmes for becoming a member of the NRT Top 100 Teams in the second and third quarter of 2016. With more than 1,400 teams across the NRT, this is a notable achievement that speaks to Tim's commitment, dedication and service to his clients, and to his team.


Bruce Zipf, NRT's President and CEO said, "You are part of an elite group of professionals whose consistency and proven track record instill your clients with the confidence that they can navigate market challenges to attain their real estate goals."


Tim Elmes has been a leader in his market for more than 25 years, with more than $1.5B in sales. His ability to deliver nuanced, personal service and superior results to his clients has earned him a reputation for excellence in South Florida's luxury waterfront real estate market.
Recognition for Becoming a Member of
The Thousand presented by REAL Trends Inc. and the Wall Street Journal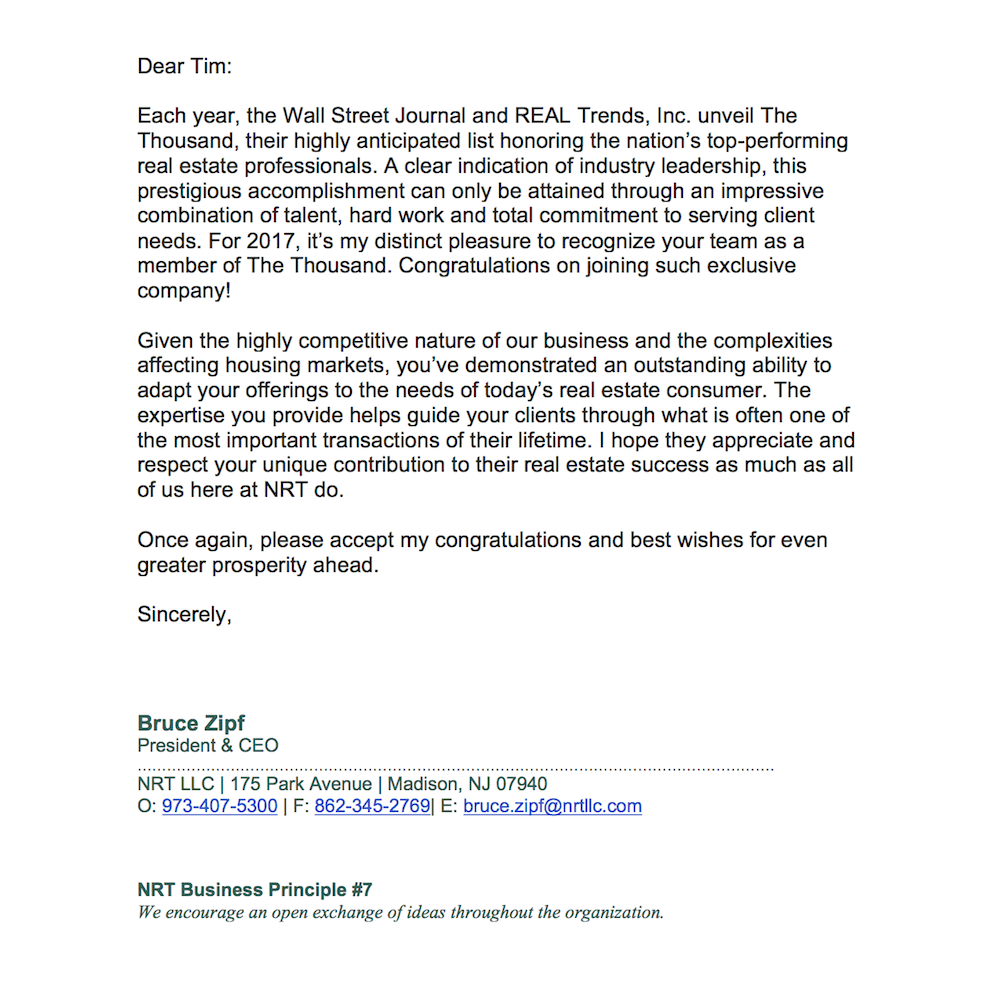 Recognition for Becoming a Member of the NRT Top 100 Teams in the Fourth Quarter of 2016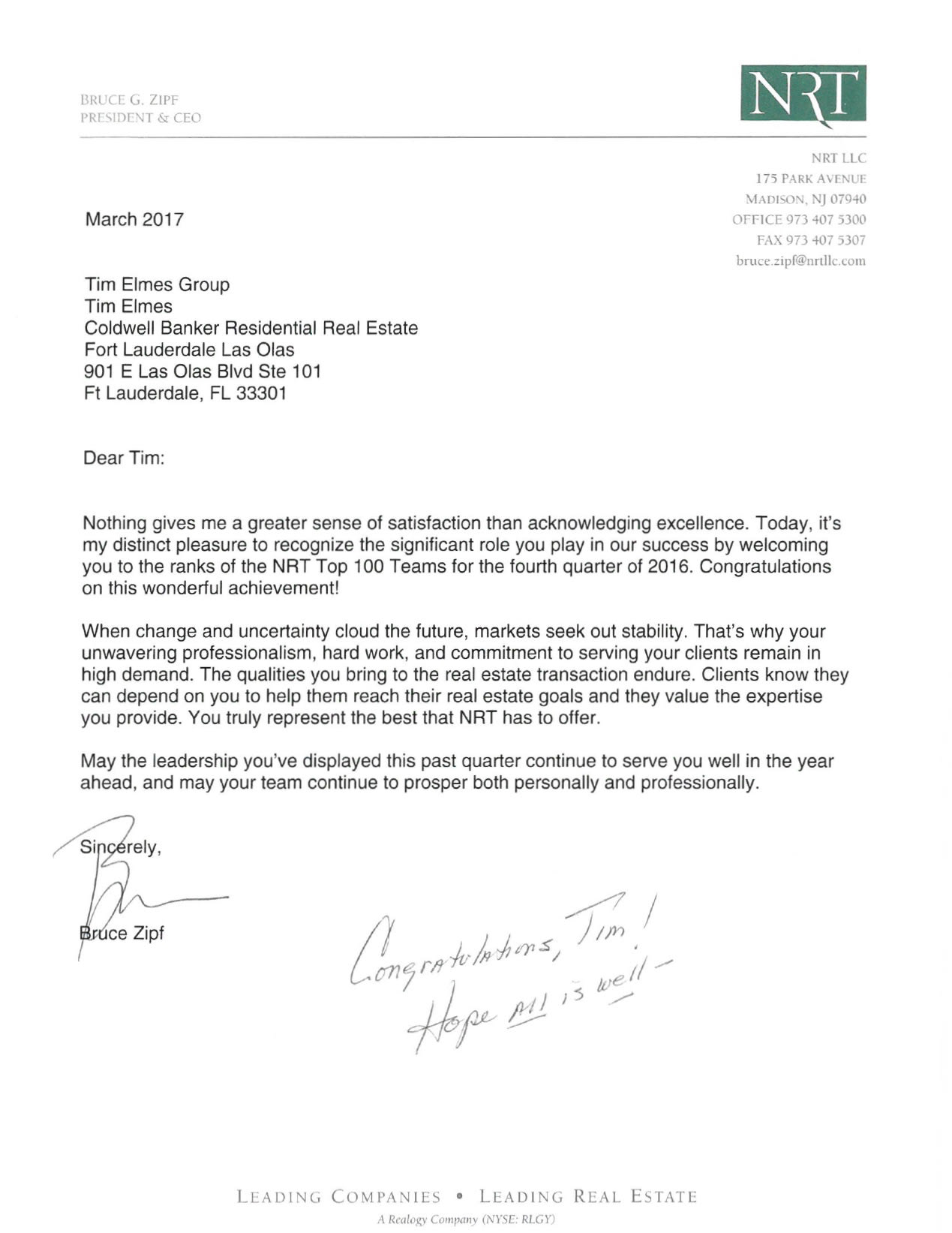 The Tim Elmes Group Achieves the
"Society of Excellence Status"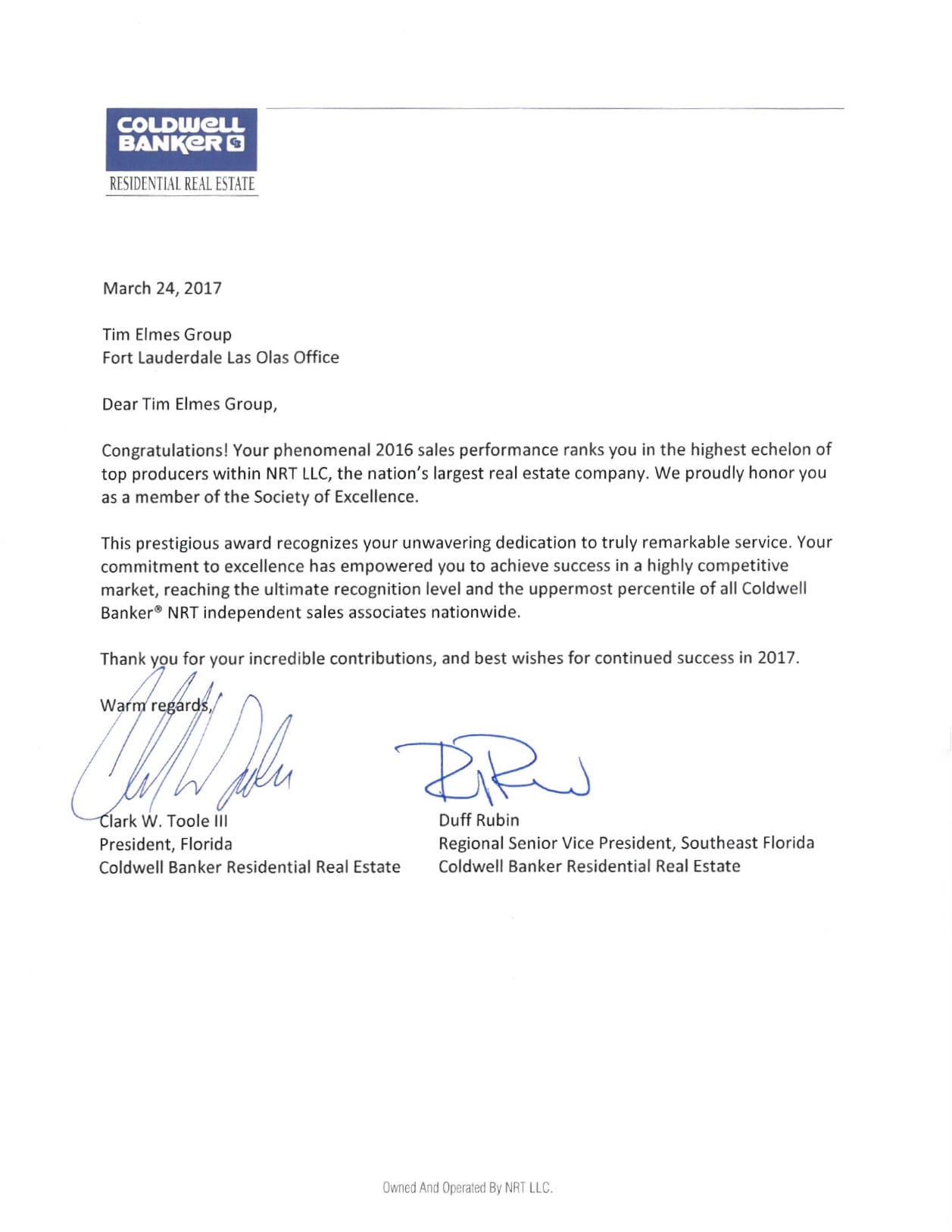 Recognition for Becoming a Member of the NRT Top 100 Teams in the Third Quarter of 2016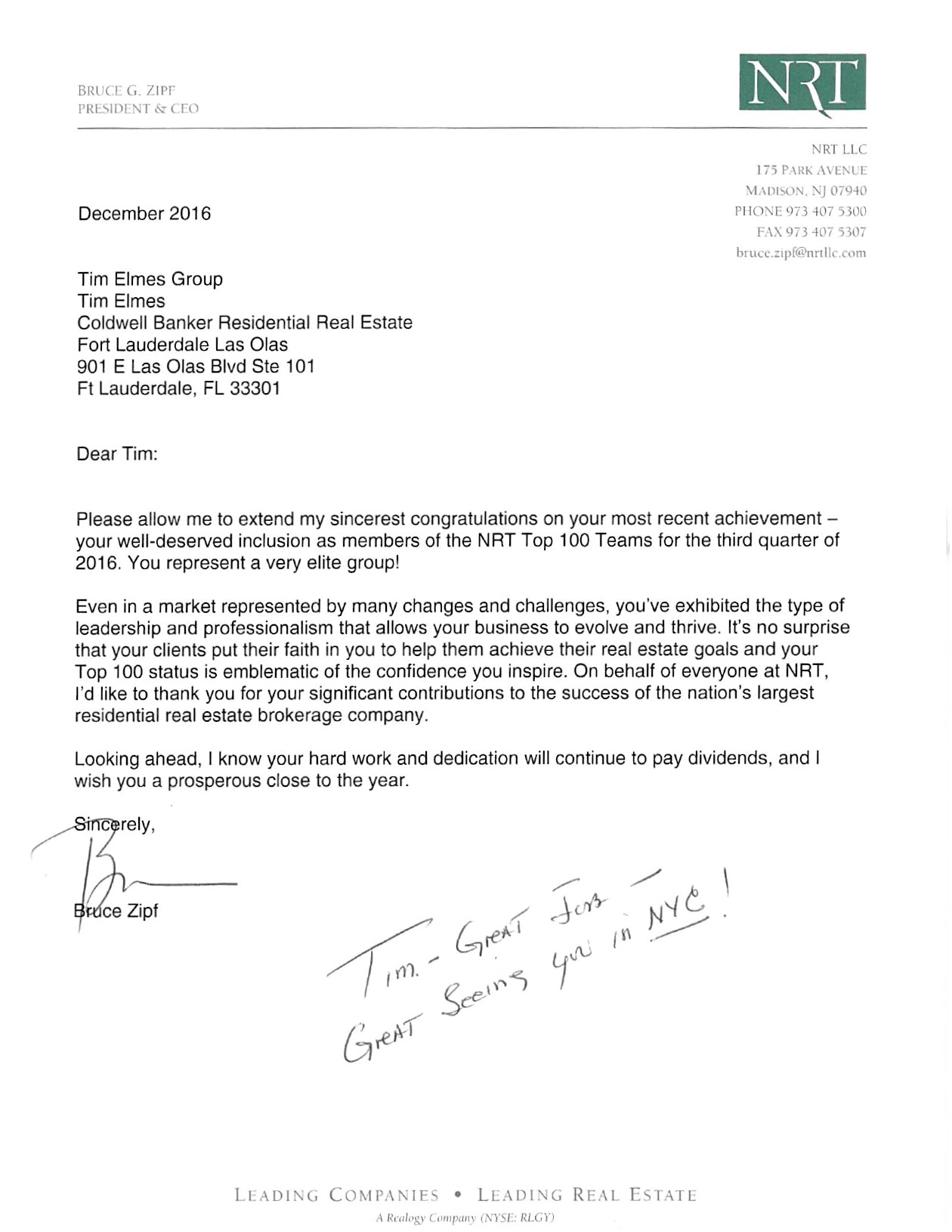 Recognition for Becoming a Member of the NRT Top 100 Teams in the Second Quarter of 2016